Hello Spike.
Thanks for a great day last Thursday, you can teach an old dog new tricks it seems!
Attached are some pictures of the candle holder in situ and in use, feel free to use them as you wish.
Thanks again
David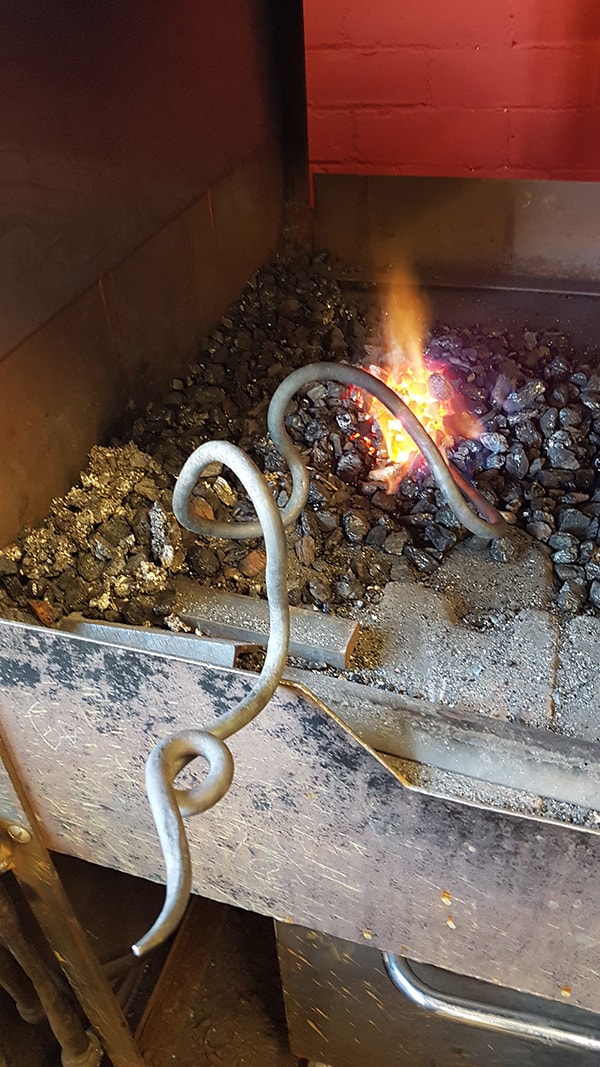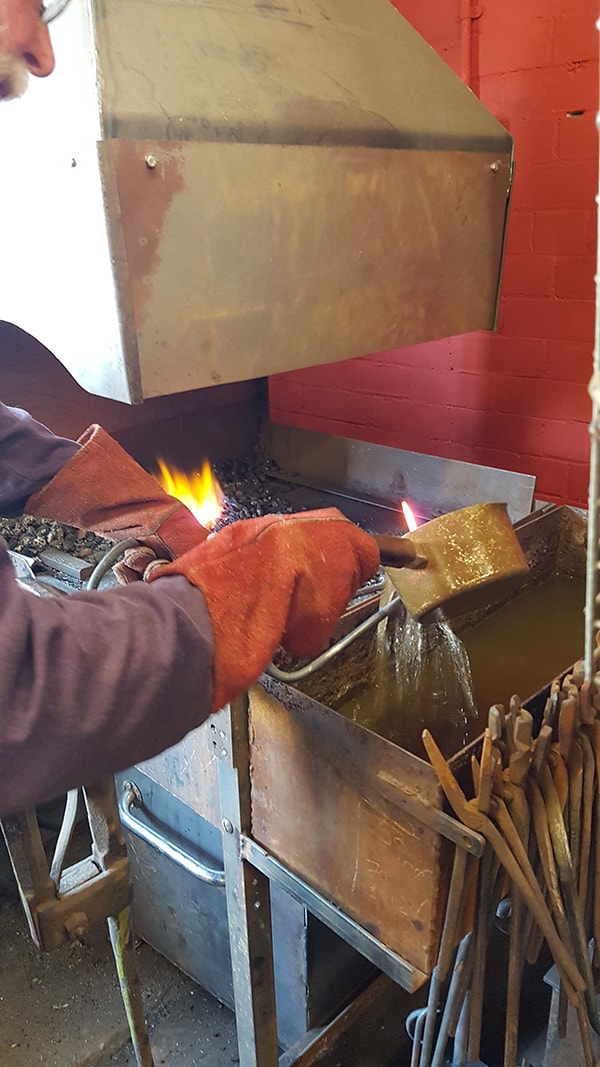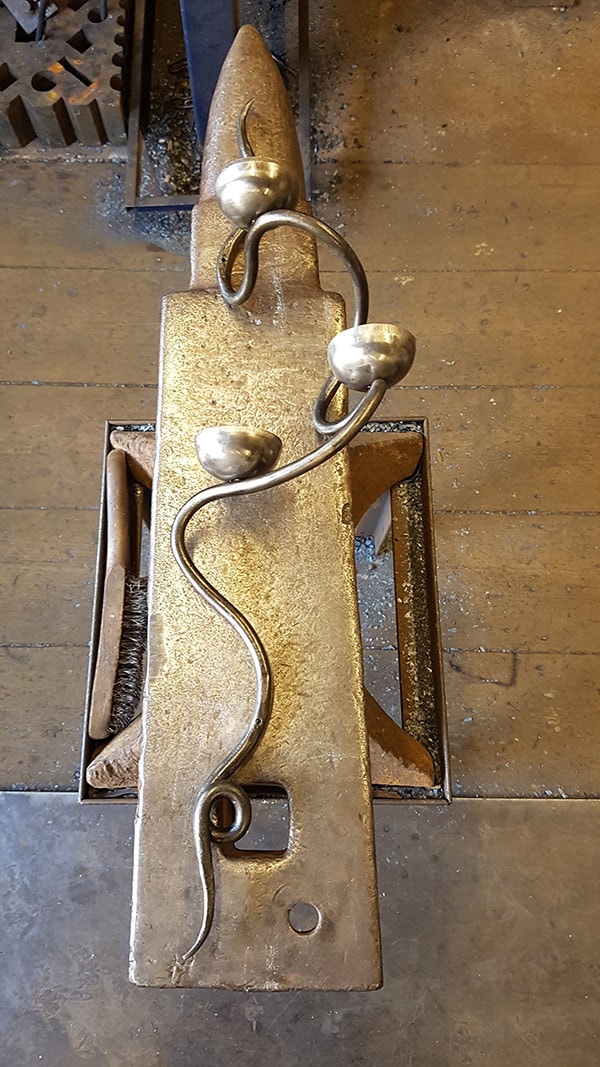 I was gifted a half day lesson with Spike as I had been wanting to try blacksmithing/welding for a while. I couldn't have had a better teacher.
Her forge is inspiring and her teaching so knowledgeable. I didn't want to leave! I would recommend to anyone and would definitely go back to learn more!
Strizz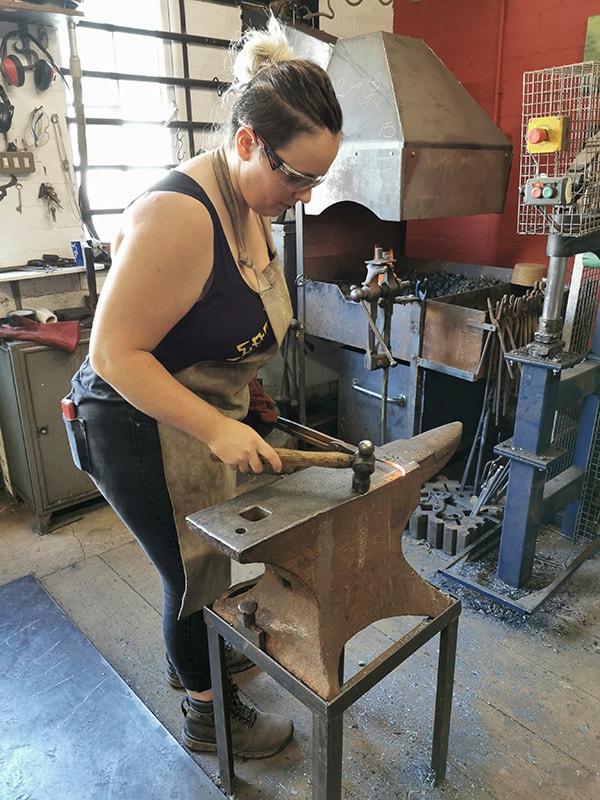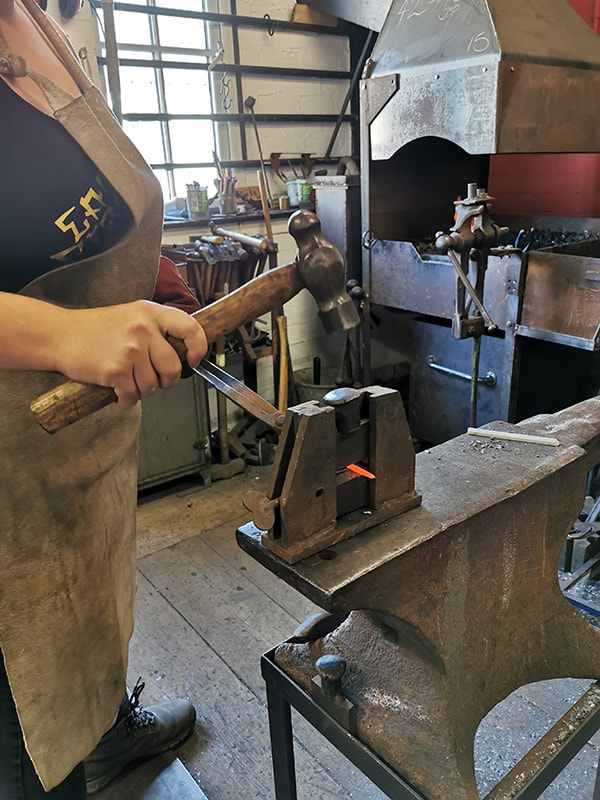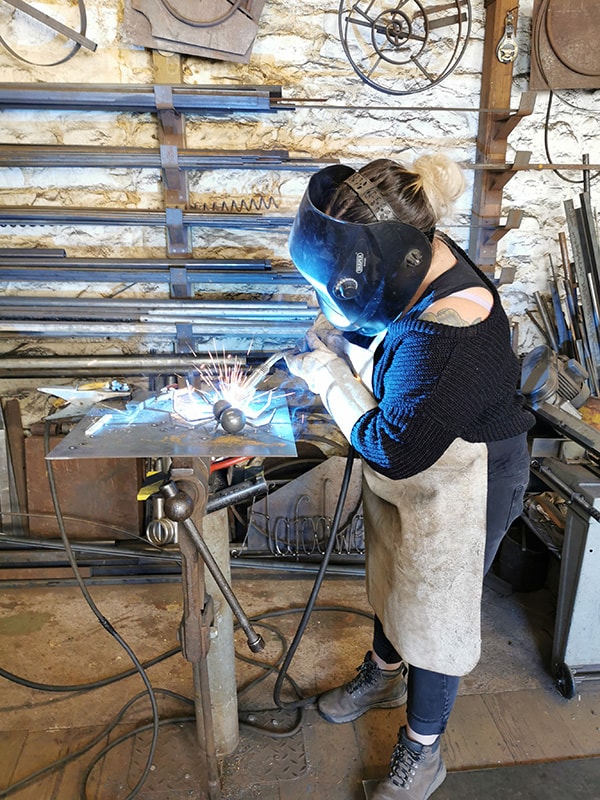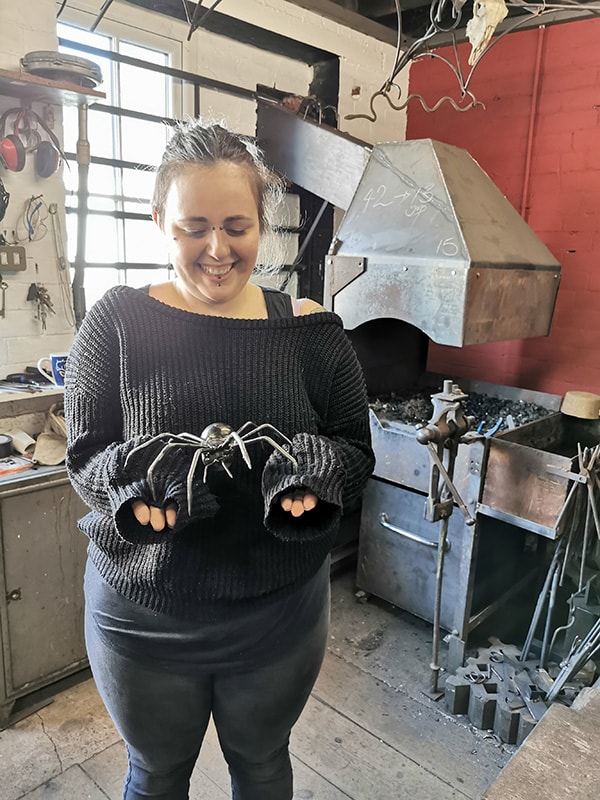 I am currently studying carpentry at college and wanted to create my own metal brands to burn on my wooden furniture
Today I was so happy as Spike taught and helped me to acheive my vision.
Thanks. Iker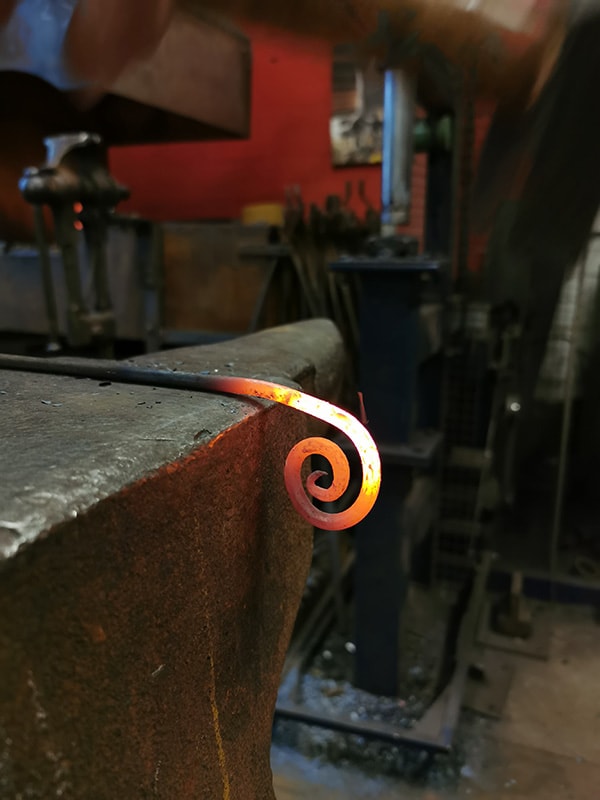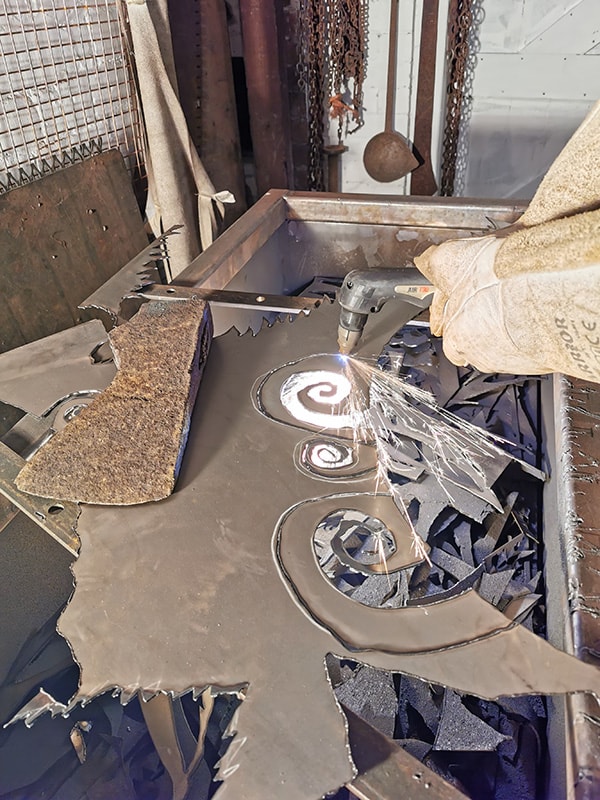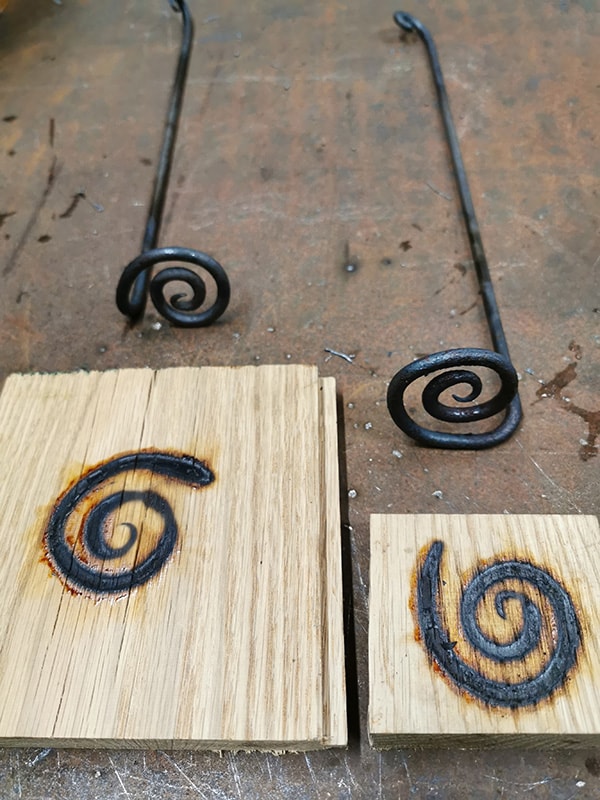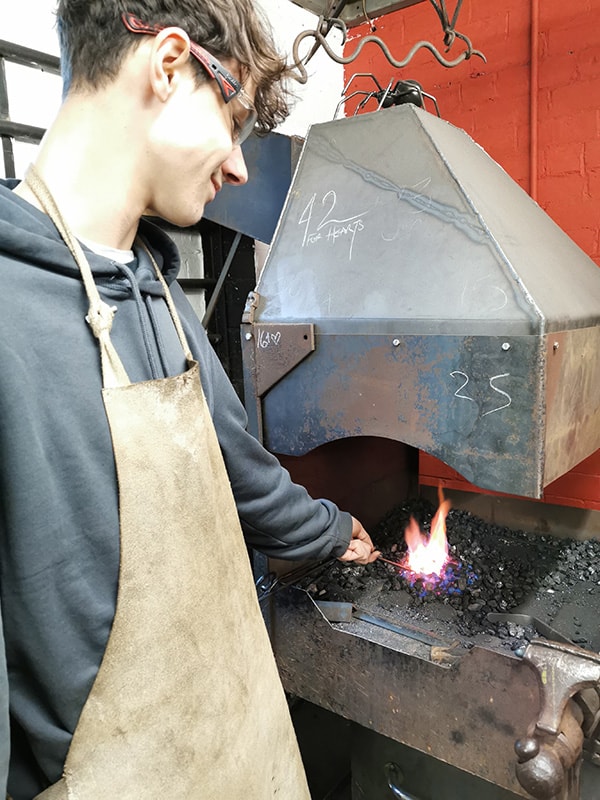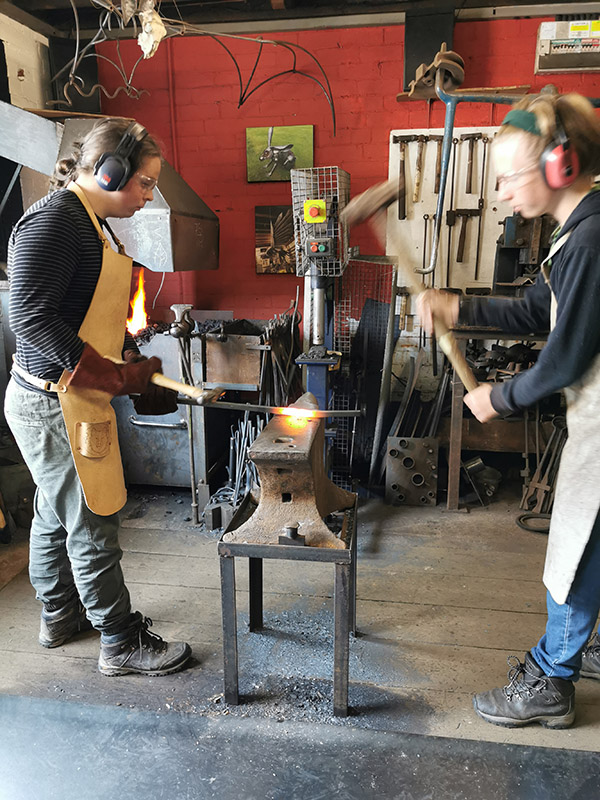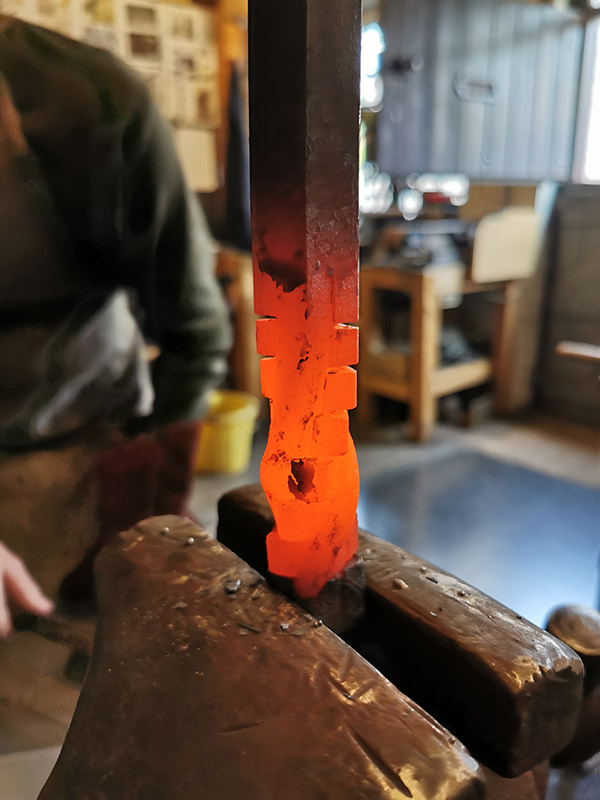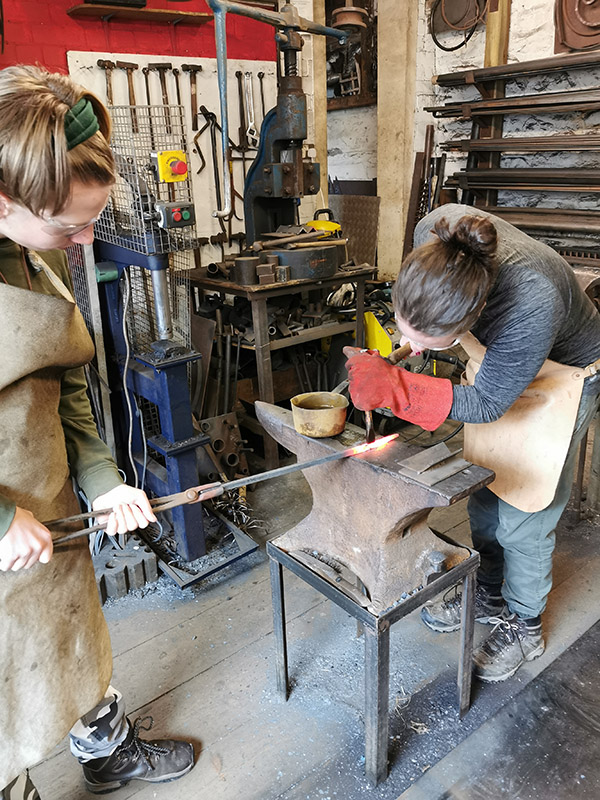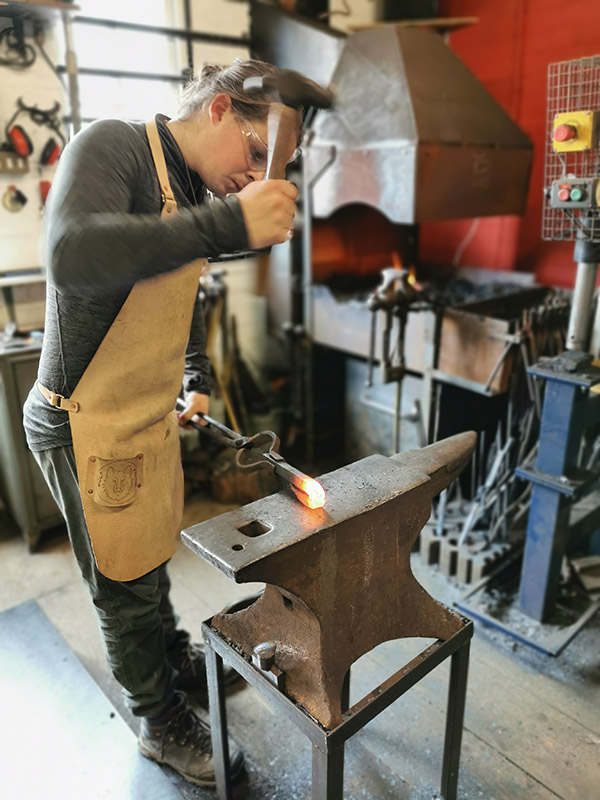 Chris & Rhys – Joint half day course.
I had a great time at spikes, it was very natural and formal whilst also being very informative and loads of fun, I always love the chance to learn new skills whilst exploring creativity and this was just that. It's a great workshop, loads of different tools and equipment, all of which is perfectly safe providing you follow her safety instructions. I had a fantastic time and would recommend to anyone who's looking for the perfect place to be creative or construct something they've always wanted to but never had the resources to do so. It doesn't matter how much experience you've had beforehand because the experience after going, will definitely be worth it.