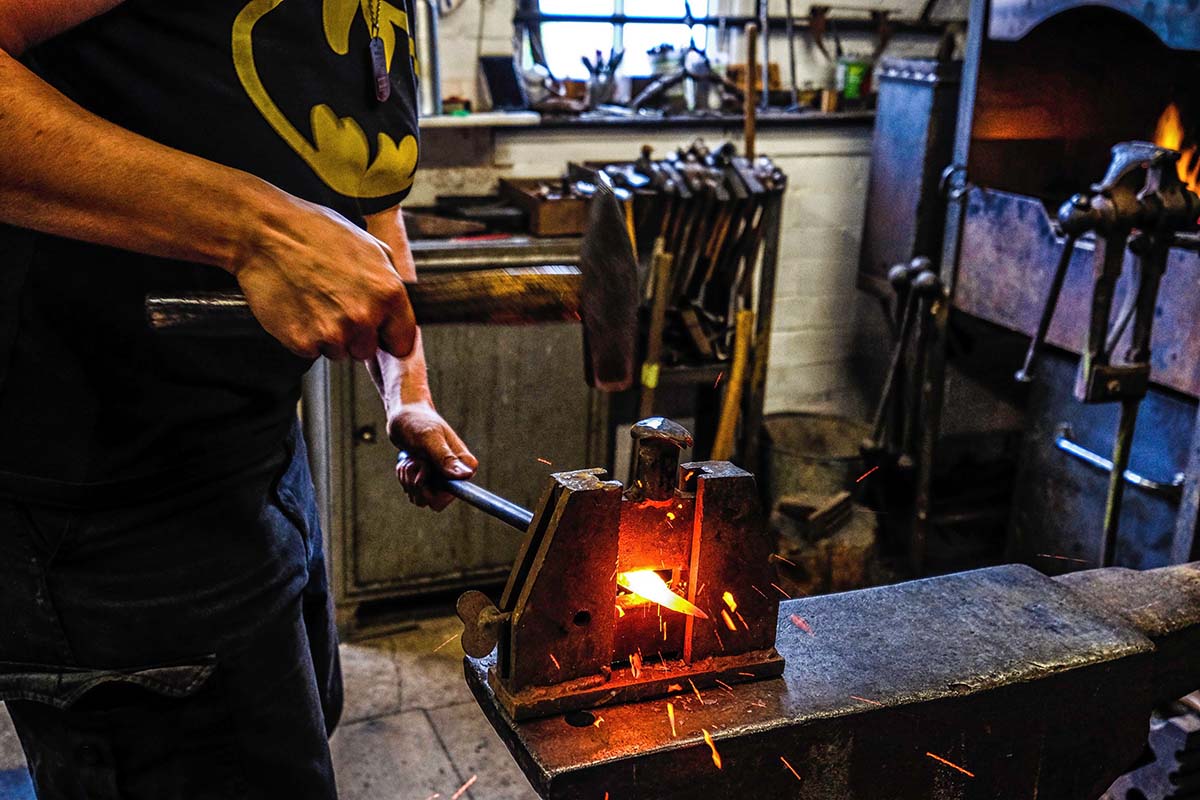 I first tried a weekend Blacksmithing course with Roger White in Mid Wales in 2000. From that day on I was contaminated!
In 2001 I began a full time Blacksmithing and Metalwork course in Hereford and in 2003 was an apprentice for Stokes of England. This family business not only taught me about business but encouraged and improved my confidence to start my own business. I applied for various grants, scholarships and loans and in October 2003 I started my own Artist Blacksmithing business! I designed and forged my own products and commissions and set up a stall in my local market town of Machynlleth. As my experience and reputation grew I developed my own style and now specialise in adding creatures to various gates and railings. I also create bespoke items and sculptures for purchase and viewing at ArtWorks1 Gallery in Aberdfyi and and ArtWorks2 Gallery in Betws-y-Coed.
Alongside my commissions I would tour England and Wales with my portable forge and teach at Festivals, Art events, Home Educational Groups and School community projects. However I now prefer to teach at my workshop where I provide one to one tuition and the full training and use of all my equipment is at my students use.
To view the complete portfolio of my work please visit Spike the Blacksmith.