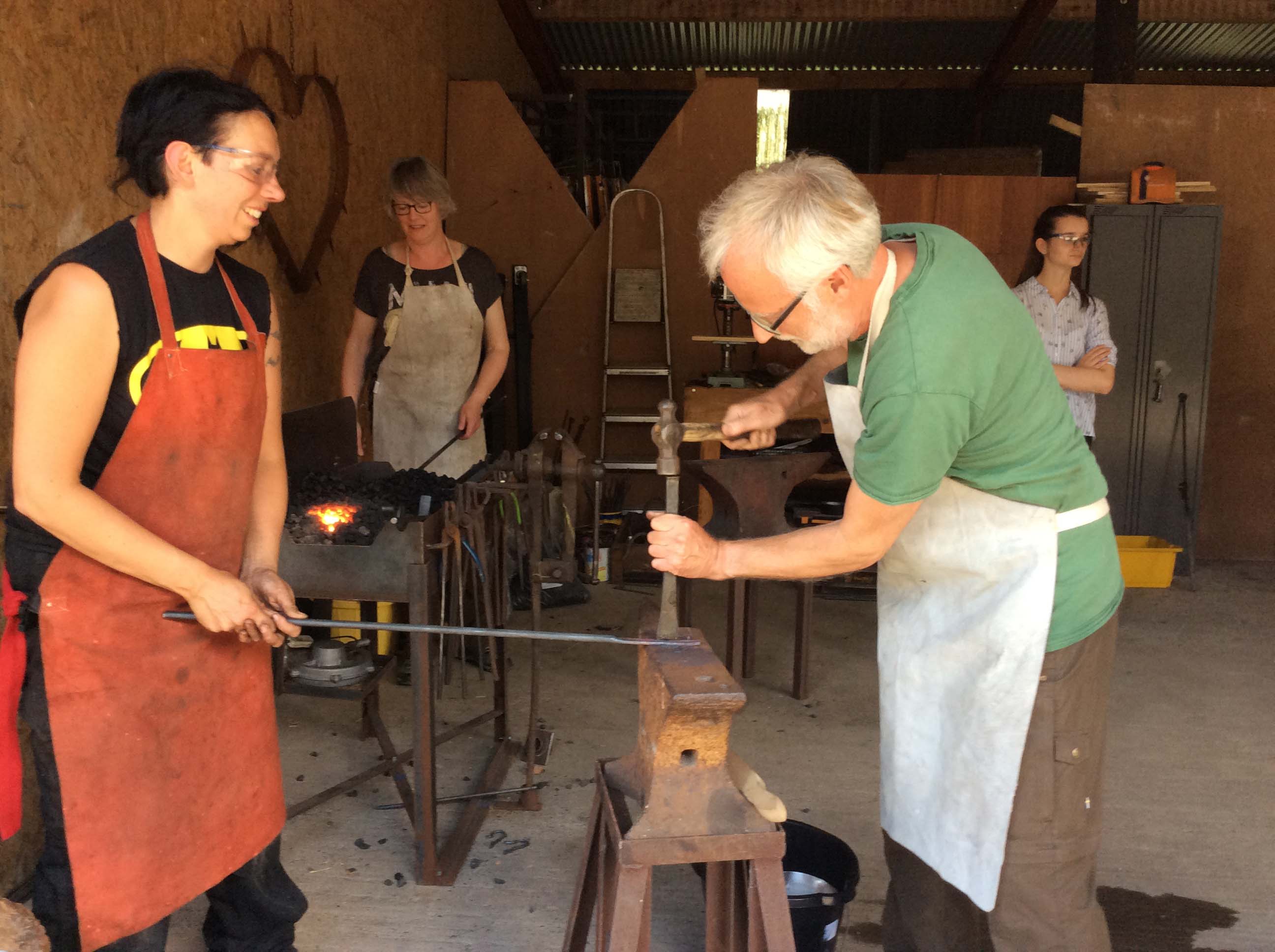 I first started teaching Blacksmithing at festivals and events in 2004. I created my own portable forged and giant spider marquee and travelled over England and Wales running workshops for all ages. My love for teaching had begun!
Since then I have been teaching at my workshop to ages nine and above, I also teach couples and recently devised a 'build your own portable forge' course.
In 2007 I started working with the Welsh Assembly Government as part of the Big Ideas Wales Team, whereby I became a business entrepreneur role model. I have been giving business presentations to year nines and upwards in lots of schools in Powys, Ceredigion and Gwynedd. I outline how I started my business and inspire others to try and find their passion. I offer advice and by telling my story I hope to increase student's confidence and understanding for their own possible business in the future. Since 2016 I have been lecturing in Colleges, Universities and Prisons which has added to my presentation skills and diversity.
https://businesswales.gov.wales/bigideas/profile/spike-blackhurst
I completed my P.G.C.E. Post sixteen professional teacher qualification in 2018 at Newtown College specializing as an Art teacher. I created my own lesson plans and enhanced my teaching capabilities which I thoroughly enjoyed. It led to working with schools and colleges on blacksmithing community projects for the public domain.
Alongside this I built six forges and set up group Artistic Blacksmithing weekend courses at Mid Wales Art Centre. This was due to only being about to teach a maximum of two in my forge, with this extra workshop space I was then able to teach to six students at a time. In 2018 I began my MA in Creative Practise in Glyndwr University, which I have now completed, I hope to enhance my Art career and provide options for Lecturing and to complete a PHD in the future.