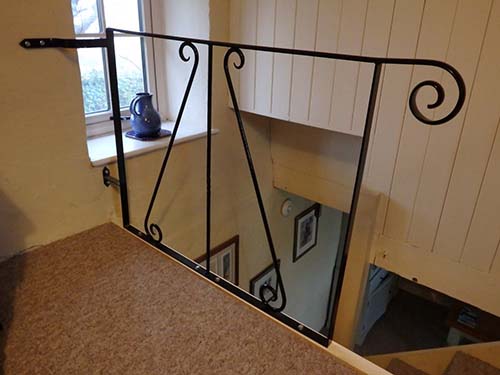 Within two minutes of meeting Spike Blackhurst at her cosy studio near Machynlleth I knew I was going to have a good day. She was warm and friendly, making me feel very welcome and at ease. As she explained what the day would hold and started to show me round her workshop it was immediately obvious that this was her passion as well as her job, and that she had a wealth of experience and knowledge.
The day began with learning the basic techniques and before long I had a poker to take home for the fireplace.
I had a hankering to make a small balustrade but never really expected it to be feasible in one day. Under Spike's patient tuition I was delighted to find that we had made all the components by the end of the afternoon. We arranged for me to go back on another day to complete the welding and put it all together, and now it stands proudly at the top of our stairs and I get a real sense of achievement every time I walk past it !
I can thoroughly recommend any of Spike's courses or bespoke sessions. She is an excellent teacher who really knows her craft. It is also wonderfully inspiring to see some of her own sculptures and commissions – they're almost as good as my balustrade!
Michael Houlton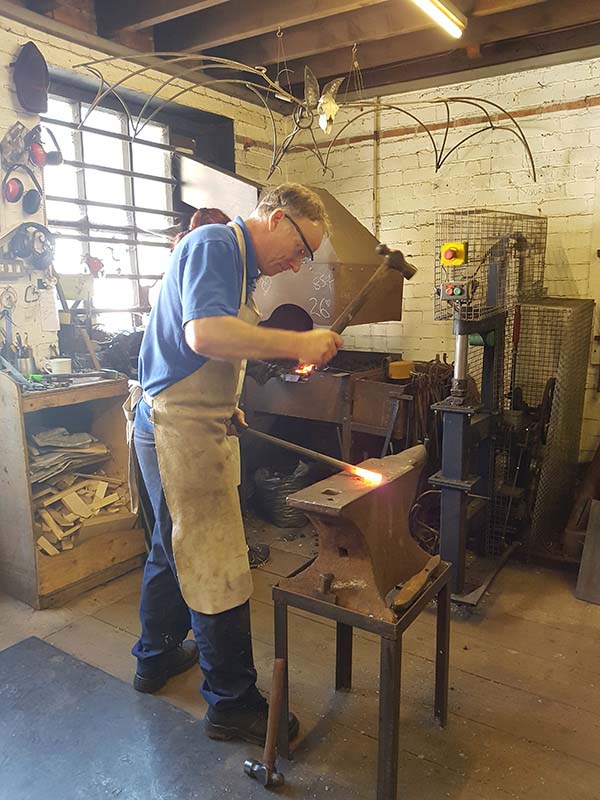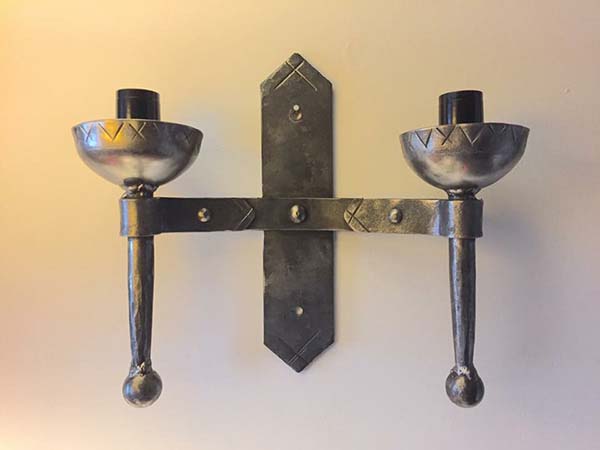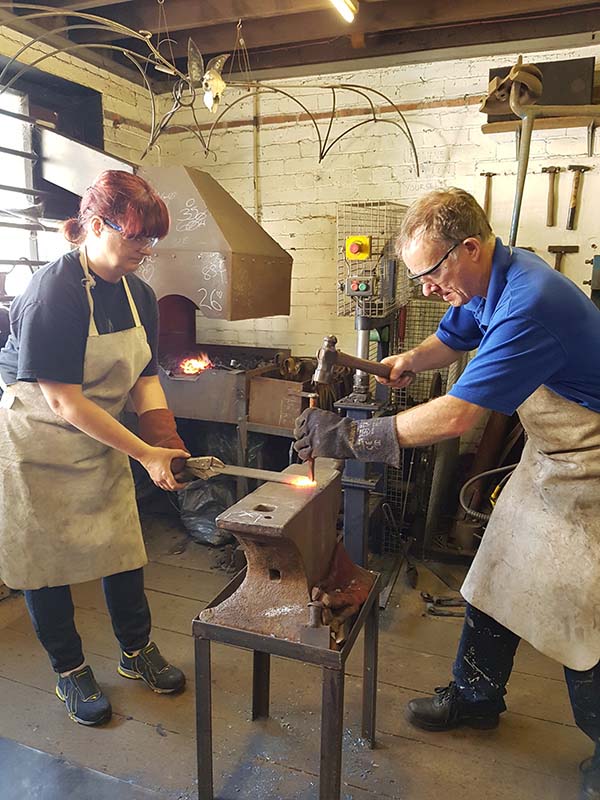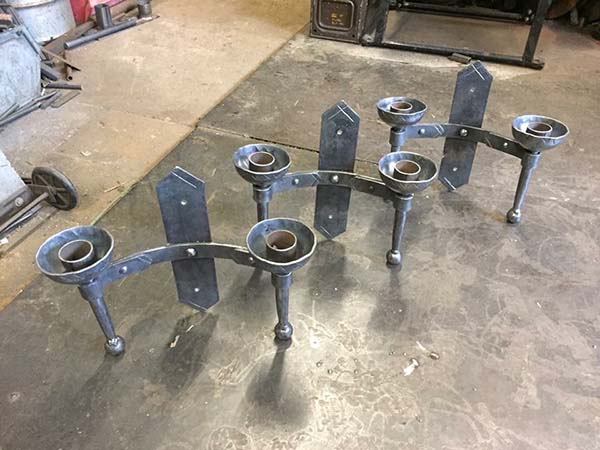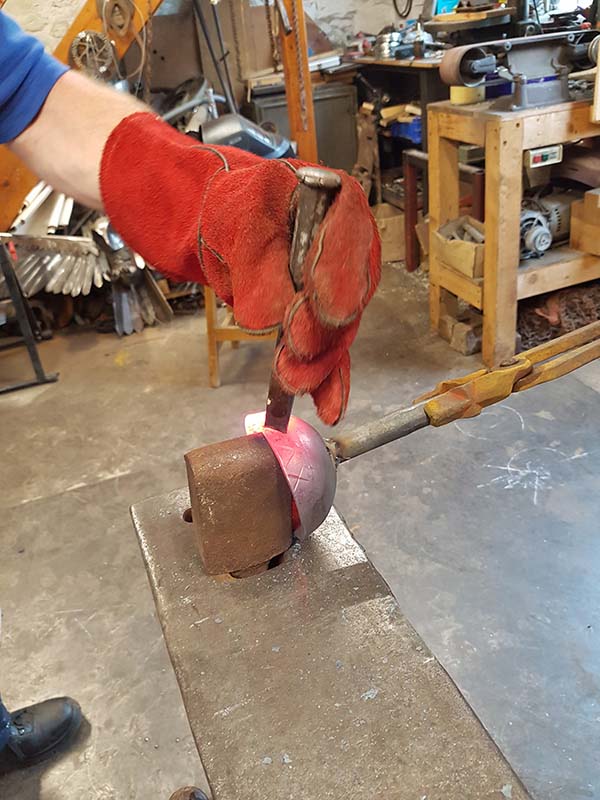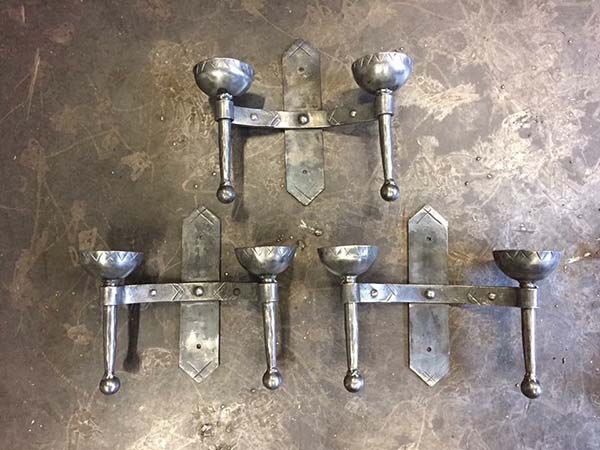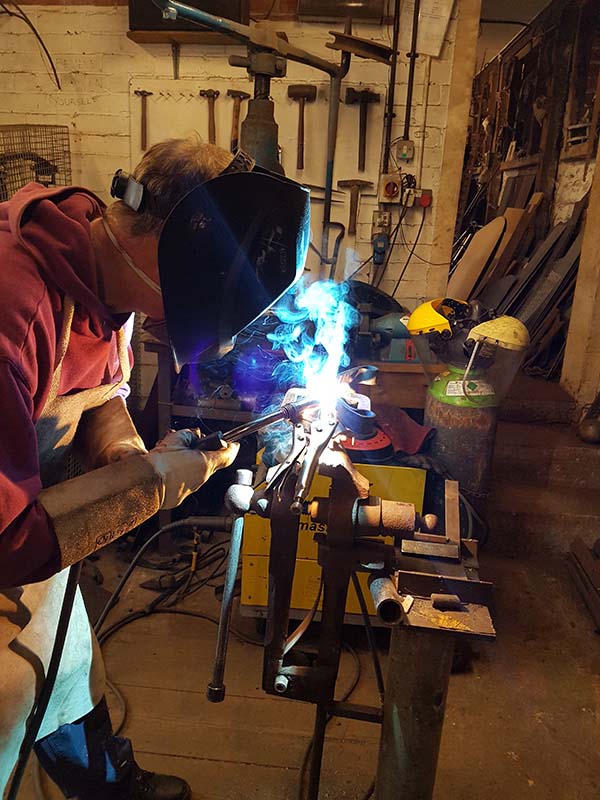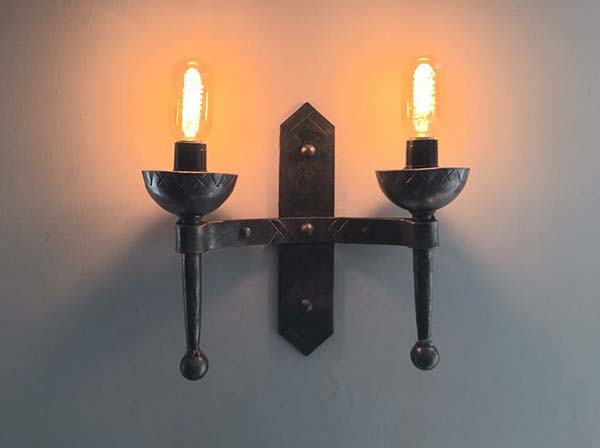 What a great few days Debbie and I had with Spike. After a thorough introduction to her workshop including all health and safety points we started to learn some basic forging techniques. Spike was very relaxed and friendly, showing us what to do at each step, starting with some basics and then leaving us to practice. Her manner was calm and gentle which made the days fun and enjoyable.
Debbie made a series of hooks, some wonderful jewellery and some interconnected hearts which she was very pleased with. I had chosen a fairly challenging project to make three medieval styled wall lamps which she enthusiastically helped me bring to completion but only offered her input when I asked or needed it. A great balance between ensuring the final item was my own but helping me do it safely and properly. Spike is great teacher and passionate about her craft, a fantastic experience I would recommend to anyone. 
Thanks Spike – we will be back
Stuart and Debbie